Made for your specific business markets

Abundance of Metals and Minerals
Largest producer of metals and minerals like aluminium, steel, bauxite, chromite and iron ore

Ample Water Resources
The state accommodates 11% of country's water resources with 95BCM storage capacity in 11+ rivers

Four Ports In One State
2nd largest publicly owned port in cargo-handling capacity at Paradip. Gopalpur and Dhamra are the two major operational ports in the Private Sector

High On Power
Odisha has installed power capacity of over 8,861 MW and is the first state in India to have undertaken restructuring initiatives in the power sector

Abundance of Metals and Minerals
Largest producer of metals and minerals like aluminium, steel, bauxite, chromite and iron ore

Ample Water Resources
The state accommodates 11% of country's water resources with 95BCM storage capacity in 11+ rivers

Four Ports In One State
2nd largest publicly owned port in cargo-handling capacity at Paradip. Gopalpur and Dhamra are the two major operational ports in the Private Sector

High On Power
Odisha has installed power capacity of over 8,861 MW and is the first state in India to have undertaken restructuring initiatives in the power sector
Made for your specific business markets
$63.9 BN
GSDP, Current price
(2017-18)
10.3%
GSDP growth rate,
YoY (2017-18)
$589 MN
FDI inflow
(2000-2019)
Key Infrastructure Facilities in Odisha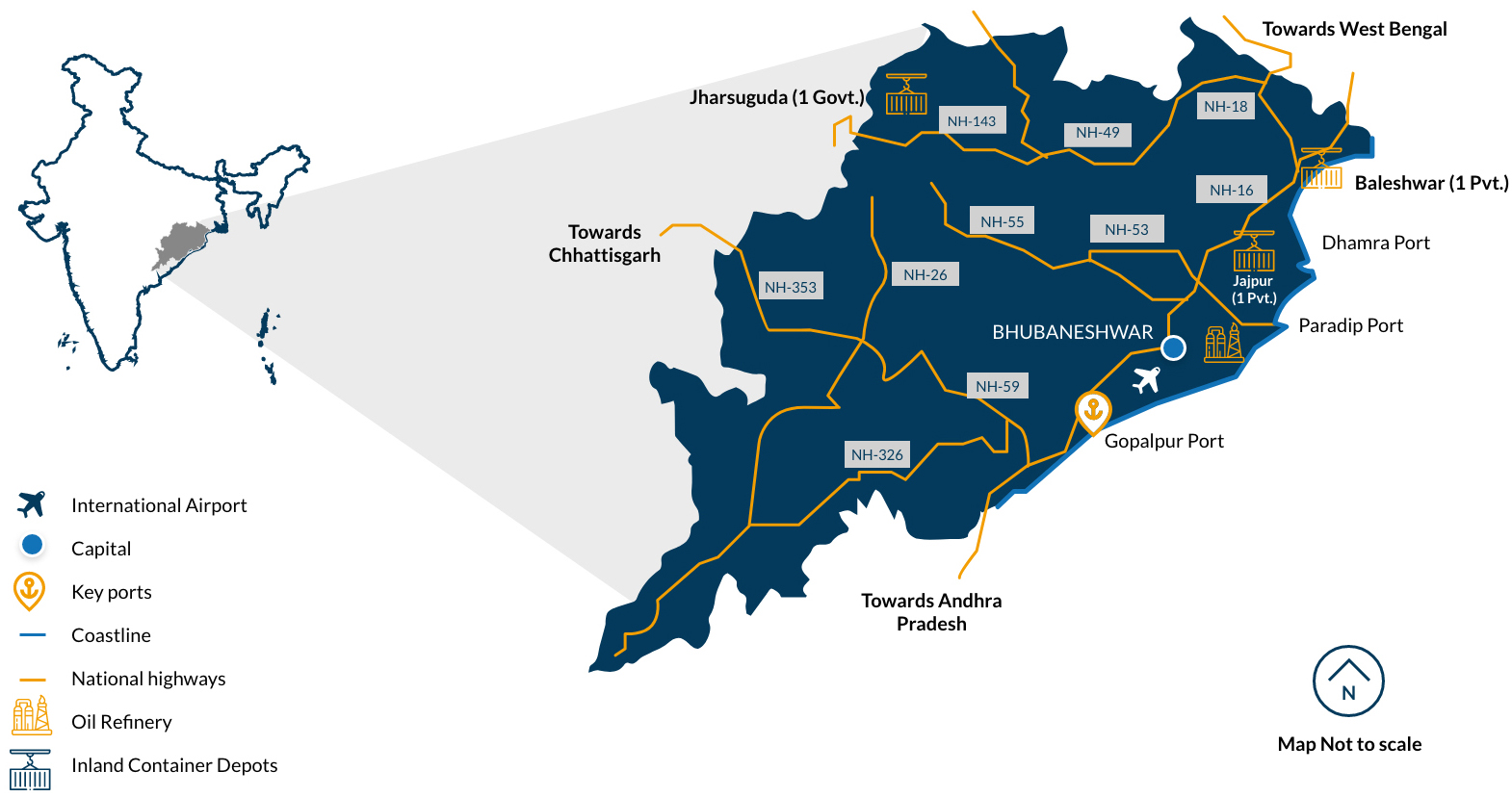 Ease of investments
Government of Odisha – Single Window for Investor Facilitation and Tracking (GO SWIFT), covers the complete life-cycle of industrial projects. This ensures time-bound and hassle-free investment in the state, cutting cost, time and effort.
Gateway to ASEAN Markets
To strengthen India's ACT East Policy and Thailand's ACT West Policy, Odisha will help establish seamless connectivity between Thailand, Myanmar and northeast India in the years to come. Once the India-Myanmar-Thailand trilateral highway is opened, there will be seamless connectivity between both the countries.
6 Hours to 50% of the world economy & 100 cities
with population of over 1 million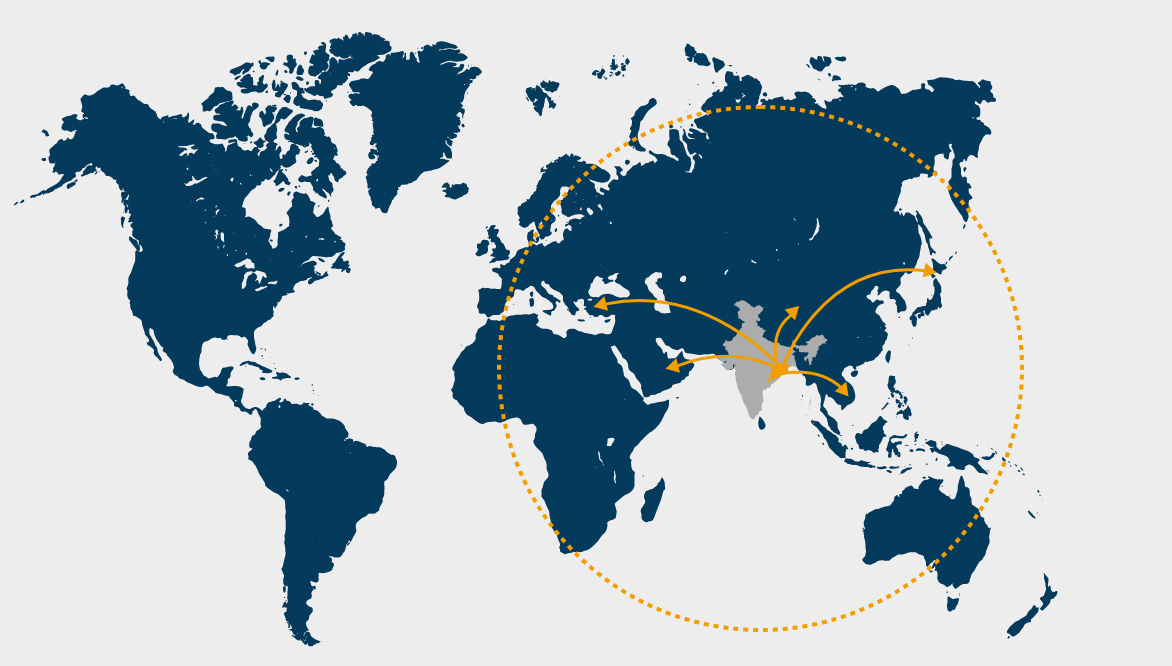 India Unleashed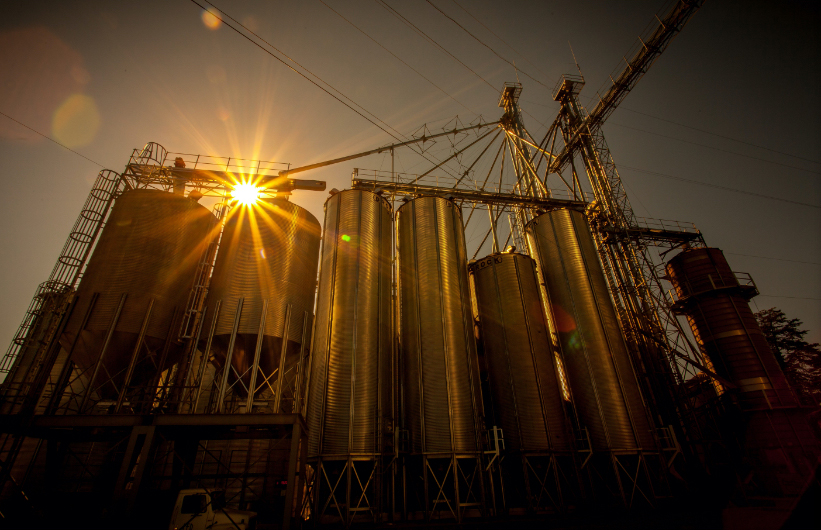 Access to the third
largest economy (PPP)
India's domestic market has been predicted to grow 4x by 2025. (Source: McKinsey Global Institute)
India to become the fifth largest manufacturing country in the world by 2021.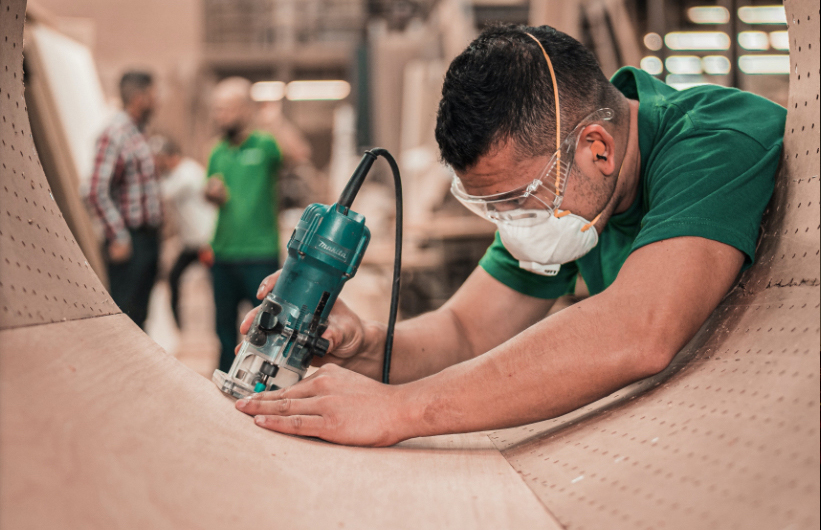 New opportunities with
Make In India
Manufacturing is one of India's crucial sectors and is being given due push via the government's initiatives, such as "Make In India". Under the initiative, the Government of India aims to increase the GDP share of the manufacturing sector from 16 per cent to 25 per cent and to create 100 million new jobs by 2022.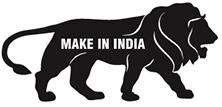 Building a web of transportation solutions
Investments planned across key government initiatives in various sectors:

Highways (Bharatmala
& NHDP) - $106.5 bn

Railways - $ 131.7 bn

Port - $61.5bn
(Port development)
+ $123 bn (Port-led
Industrialisation)

Airports - $ 58 bn

Highways (Bharatmala
& NHDP) - $106.5 bn

Railways - $ 131.7 bn

Port - $61.5bn
(Port development)
+ $123 bn (Port-led
Industrialisation)

Airports - $ 58 bn